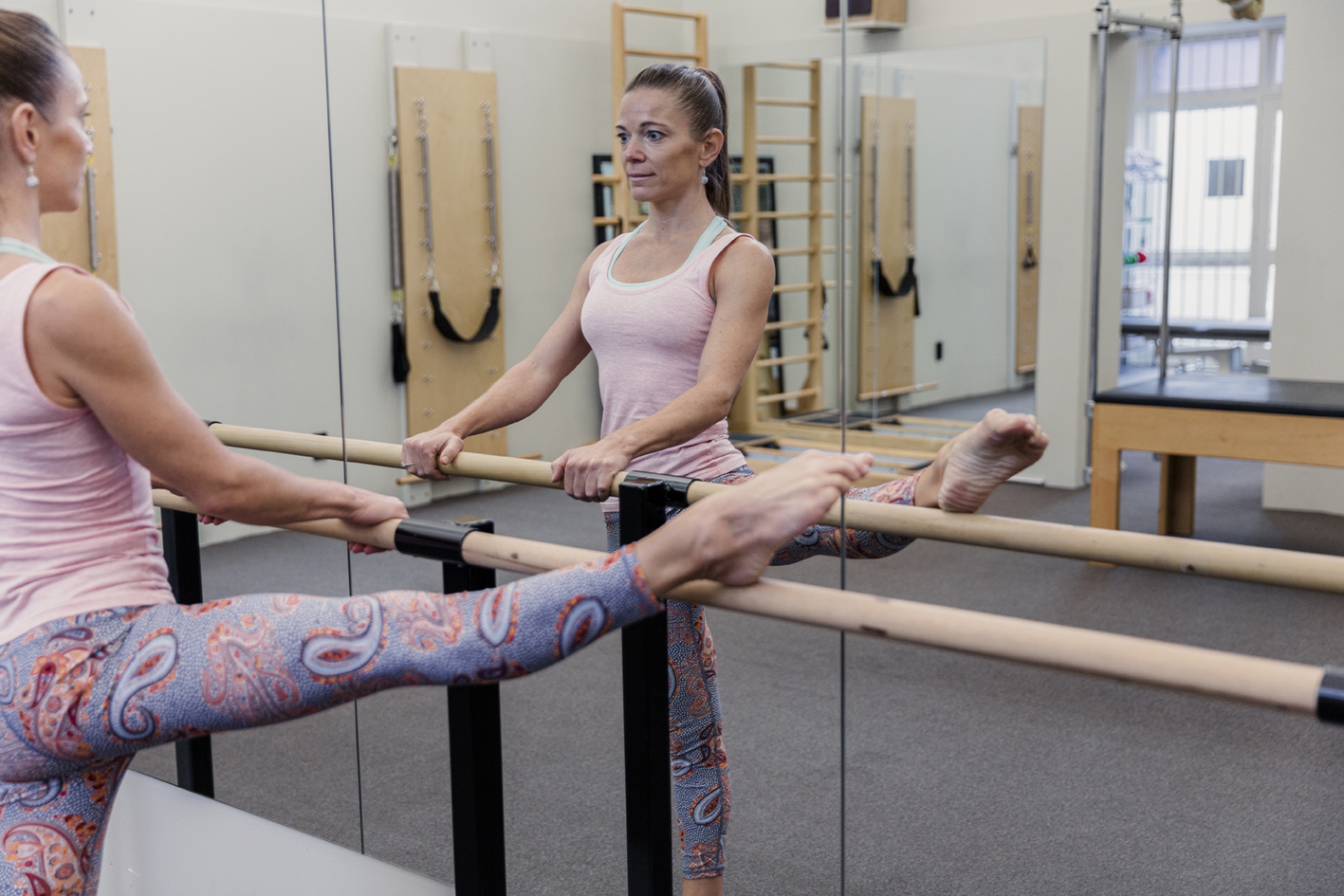 Jessica Peeters
Pilates Instructor
Jessica is a performing artist with 10 years' experience in professional gymnastics and a further 5 years as a performing artist at Cirque du Soleil with Franco Dragone.
Her training in gymnastics began at the age of 3 and led to many international sporting achievements: three gold medals at the Belgium Championships and taking part in the World Championships in Japan (1995).
During her career as an acrobat, dancer, high diver and harness performer, Jesswas fortunate to work with many talented directors, choreographers and fine art photographers, including Franco Dragone, Normand Latourelle, Marc Bogaerts, Jean-Jacques Lemêtre, and Klaus Kampert.
Her top two career highlights are her performances in the shows "Cavalia" by Normand Latourelle, Cirque du Soleil (USA), and "The House of Dancing Water" by Franco Dragone (Macau), where she worked with over 160 production staff and artists from around the world.
For the project "Dancing the Cubes" by Klaus Kampert, she was awarded the gold medal of 'Prix de la Photographie' Paris (2011).
Unfortunately Jess's sport and circus career wasn't always injury free so she discovered Pilates during her rehab program and fell in love with it.
The focus in her career has always been on teamwork and responsible action, patience, perseverance and discipline – skills that she knows will have value in her current career pathway as a Garuda/Pilates instructor. Jess has now relocated to New Zealand with her Kiwi partner and decided to formalise her Pilates teaching but joining the BASI training under the guidance of Simone Wagenaar at the Physio Pilates Studio. We know her passion for gymnastics, circus and high diving along with her extensive experience in movement will make her an inspiring instructor and add to the diversity we love at The Physio Pilates Studio.
If you would like to check out Jess in action!
Show reel Jessica Peeters 2015:
https://www.youtube.com/watch?v=Rs_RhUHp1Ww
Drop the Spoon, Visual Artists, Show reel:
https://vimeo.com/185958417