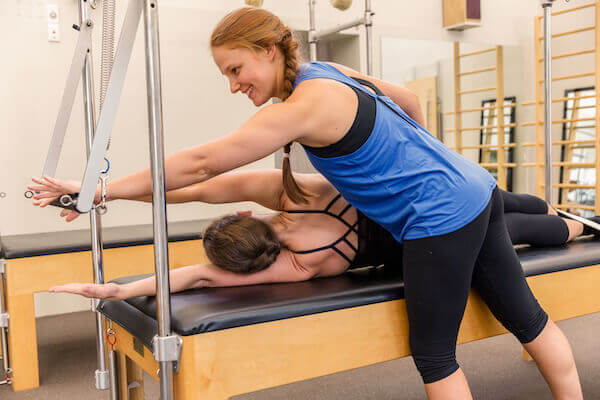 Nicollette Van den bergh
Pilates Instructor
Nicollette comes from South Africa where she completed her degree in Human Movement Science at the University of Pretoria. As part of her degree, she had the opportunity to explore pilates and when she attended her first pilates class, she loved it. She has completed her BASI (Body Arts and Science International) qualification in the Mat Teacher Training Program under the guidance of Theo Botha and is currently completing her Comprehensive Teacher Training Program towards the end of this year as a way to further her knowledge in pilates.
Nicollette comes from a movement background, she did athletics at a national level, her specialty was the 100m, 200m and the 100m and 200m hurdles. She went on to compete, representing the Eastern Cape in the 100m (where she came second) and 100m hurdles (where she came third). Her passion for movement and sport motivated her to further her knowledge in Human movement Science and has never looked back since. She graduated from her degree (with distinction) and knew the natural next step was to share her knowledge with her clients. So she chose pilates!
She loves working with people and has a passion for helping clients reach their goals, whether that goal is to improve athletic performance or whether it is to help clients manage pain in their everyday lives. Pilates has shown her that not one body is the same and that continuously allows her to grow and learn every day.
Further studies include: She completed a course in 'Pilates for Pathologies and Injuries' in late January 2018, 'Pilates Protocols for Seniors' in September 2017 and also 'The Foot in Pilates: Optimal movement from our Foundation' in August 2017.