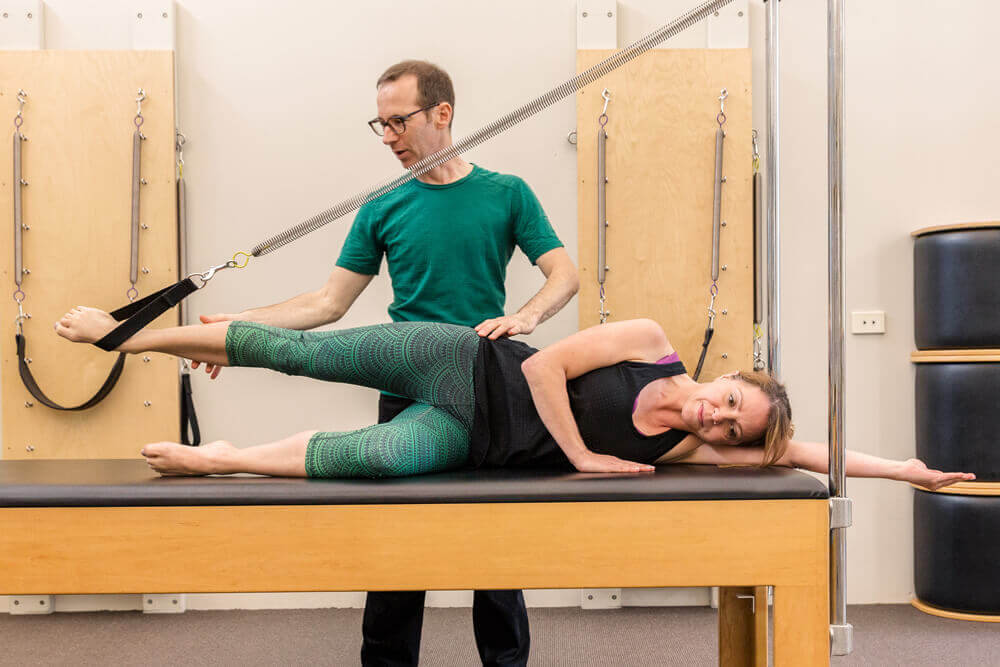 Private Pilates
Your first session is an hour with an instructor who will listen to you to understand your goals and see how Pilates can help you.
You will be introduced to concepts of Pilates and experience how some of our Pilates equipment can be used to help you strengthen your core and feel more balanced.
A private session is a great way to experience the true essence of Pilates, focus on your body and how you move. It is also a great way to de-stress, workout and feel  great!  You may wish to continue with privates or move into a class when you have a bit more experience.
Studio Group Class
It is necessary to have at least one private session and preferably several before you join one of our classes. Once you have some experience with Pilates exercises and an understanding of how the equipment works you may like to choose a class option.
In a studio group you follow your own programme and work at your own individual pace. You are supervised by an instructor who will help you fine tune your technique and keep you challenged with the huge variety of exercises.
There are  3 to 5 people in the class.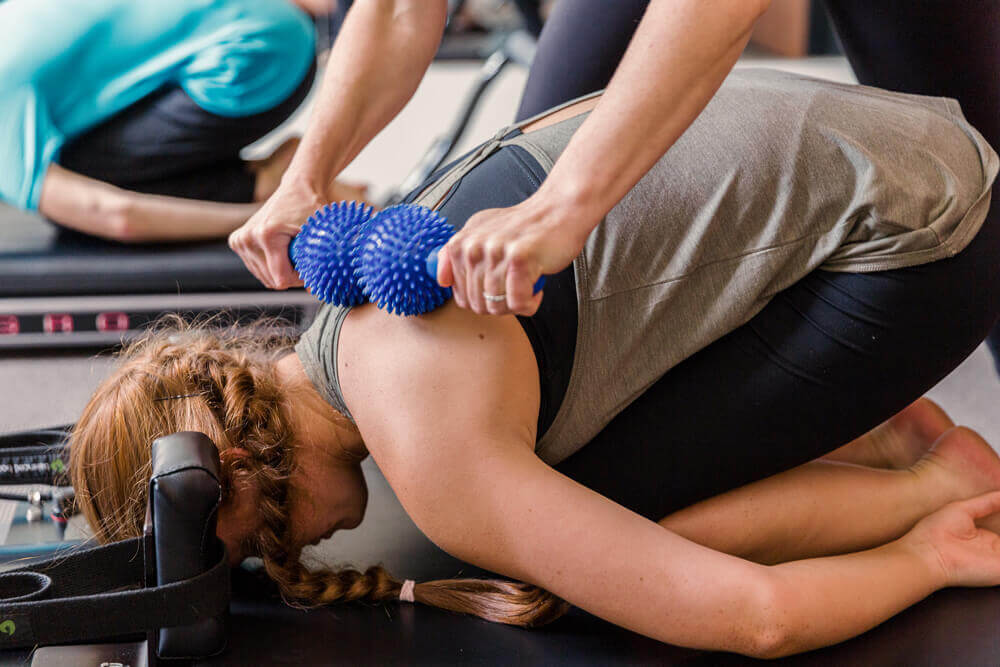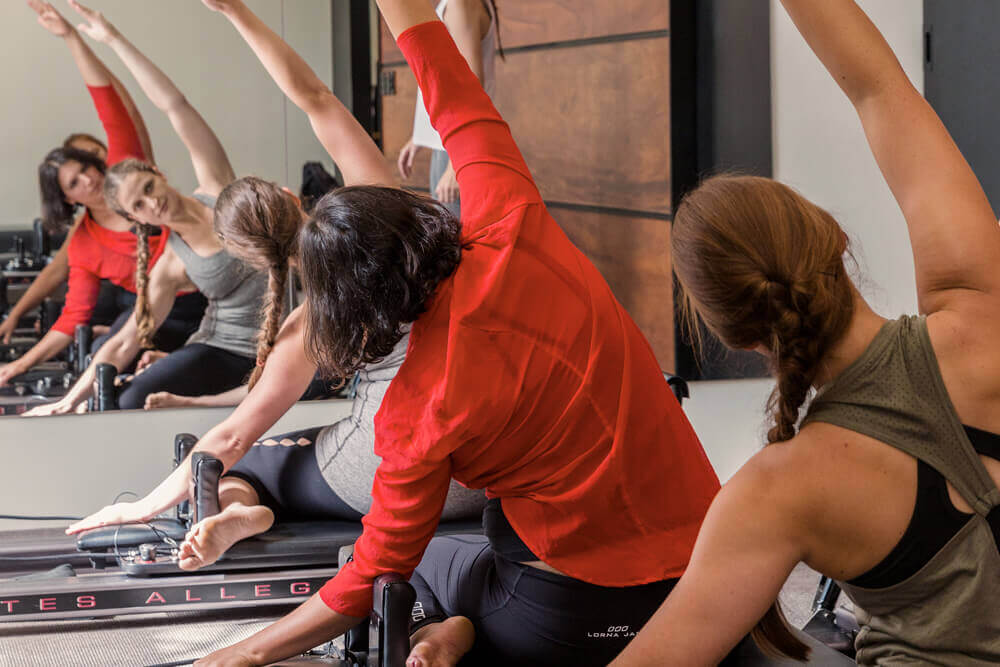 Reformer Class
These classes are on the Allegro Reformer. The reformer class is a choreographed Pilates workout with all people in the class following the teachers instruction at the same time.
It is like doing a mat class on the reformer which provides resistance and stability work in a huge variety of positions. Classes are designed to help develop core control, strength, flexibility, alignment, co-ordination and balance.
There is a maximum of five people in a class.
WHAT TO BRING
Please bring a small towel and wear comfortable clothing and socks. Please avoid wearing heavy perfume and moisturizer to your workout sessions on the equipment.